Stars & Stripes: A Veterans Day Build 2021
Let's build the American Dream for local families! Join us for a day of community with fellow veterans while building up Central Florida.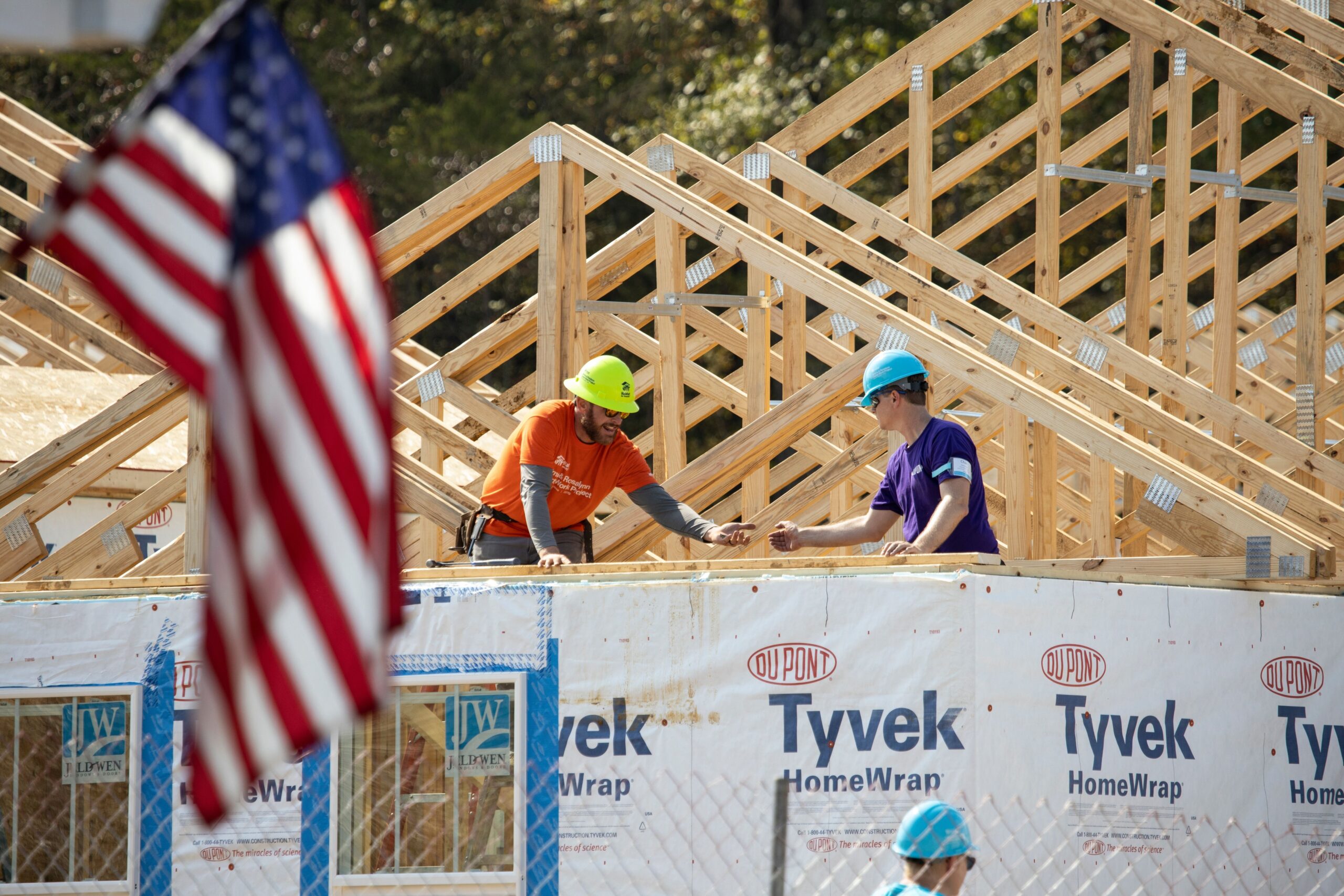 Habitat Orlando & Osceola will honored military veterans with special build days in November 2021.
Sponsorships
A financial commitment strengthens our community for generations. Habitat homes give people the foundation to build better lives, providing a stabilizing force for their families and neighborhoods.
Benefits of sponsoring Stars & Stripes include:
Check presentation photo
Promotion on event signage
Shared marketing materials
Shout outs on social media, website and in e-newsletter (20K people)
Sponsor Spotlight: V 3 Capital & Strive Senior Living
Leaders Trey and Carrie Vick said they supported Habitat Orlando & Osceola because it is efficient and focused on giving people the tools they need to succeed at homeownership and beyond.
"It's the principle of teaching somebody how to fish instead of giving somebody a fish," Trey said. "This organization believes in that, and every one of us as business leaders and community leaders should find a way to engage our resources, our human resources into the community to make a difference."