W

hen you volunteer with us

, 

you

 

create 

stability and financial security for families that  b

enefits

 generations.
Join us: Crew Leader virtual orientation
Interested in volunteering on our build site as a Crew Leader and/or Weekday Warrior?
Please attend one of our virtual orientations* to learn more.
*Attending orientation is required before coming on the build site as a Crew Leader.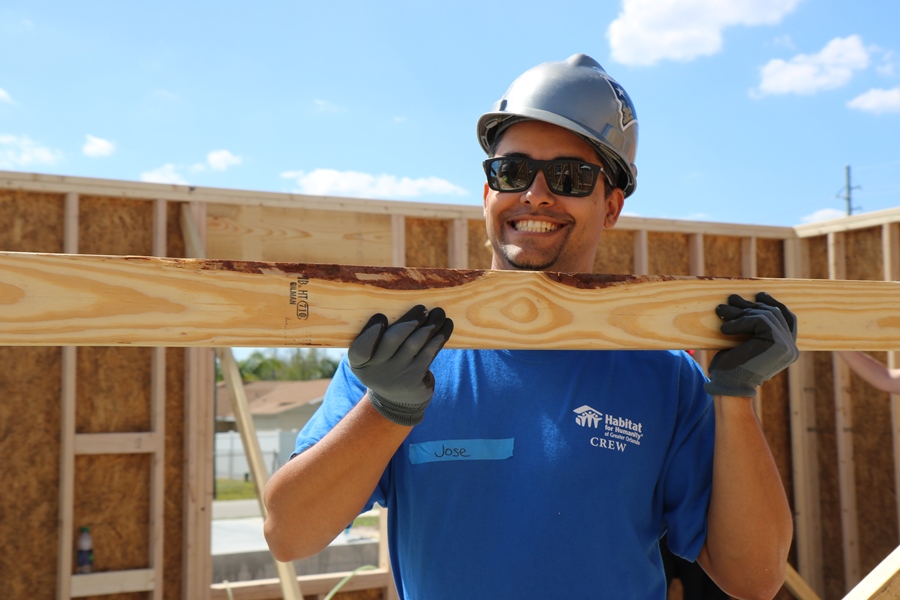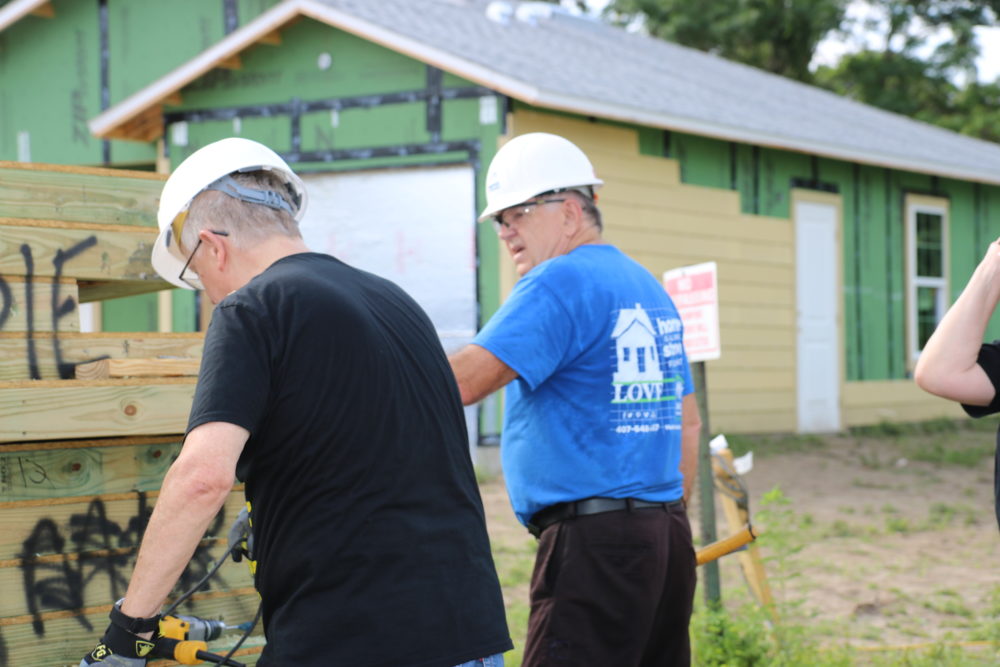 Crew Leaders
These special volunteers come out to the build site regularly to guide less-experienced volunteers. It's a modest monthly commitment, and you'll receive training. 
A great Habitat Crew Leader (click to read full description) doesn't need professional experience or tremendous skills. You just need a positive, friendly attitude and the patience to guide those new to a construction site.
Interested? Sign up above for a virtual orientation.
Construction Volunteer
Help construct safe, affordable homes in Habitat Orlando & Osceola's communities. Skills or construction experience are not necessary – just you! From hanging siding to painting, there is a task for all volunteers 16 years or older. Take a look at our FAQ section below for more information on volunteering.  
Please note: Individual volunteer opportunities will be very limited. Check out our group (Team Build) opportunities here.
What COVID-19 (coronavirus) precautions are being taken on build sites?
Habitat Orlando & Osceola is following local, state and national health and safety protocols. This means limited availability on our build sites, among other guidelines. 
Volunteers will be sent our construction site health and safety guidelines before their booked build day. 
When can I volunteer?
For group volunteers: Contact our Development Department to sponsor your build day. Sponsoring your Team Build helps us continue our mission to provide Central Floridians safe, affordable homes.  
 If you are unable to give at this time, please contact our Volunteer Department. 
For individual volunteers: Visit our volunteer calendar to see what's available. 
Are there any age requirements to volunteer?
Yes. All volunteers must be at least 16 years old, no exceptions. Some tasks have an 18+ policy. Task restrictions for 16 & 17-year-old volunteers: 
Cannot work on ladders

 

Cannot use power tools

 
Only individuals age 16 or older are allowed on the build site, no exceptions. 
Is construction experience needed in order to volunteer?
No, not at all! Previous experience never hurts, but it isn't necessary. All construction sites have a site supervisor that will provide all of the on-the-job training needed for the day's tasks.
Read more about volunteer expectations here.
What kinds of tasks are done by volunteers?
Construction volunteers typically help with one or more of the following job tasks: framing walls, installing siding, hanging drywall, caulking, priming, painting, landscaping, and so much more. You will find out your task prior to your build day. Tasks may change due to the ever-evolving nature of the construction schedule. You will receive onsite training for all tasks. 
Will there be water and food provided?
Water is provided on-site. Volunteers are encouraged to bring a refillable water bottle to reduce waste and ensure proper hydration. Lunch is not usually provided during the volunteer shift. Volunteers can bring a bagged lunch, go off-site during the lunch break or arrange to have food delivered to the site. Check out this list of places to grab lunch.
Are construction shifts rain or shine?
Unless you hear otherwise from a Habitat Orlando & Osceola staff member, plan to volunteer rain or shine. Site supervisors can often adjust tasks to accommodate for inclement weather.
Do I need to bring tools with me?
All necessary tools and safety gear will be provided by Habitat Orlando & Osceola. If preferred, you may bring your own. Please label all personal tools with your name.
Can I complete my Court-Ordered community service with Habitat Orlando & Osceola?
At this time, we are no longer approving court-ordered community service.
What is expected from a Habitat Orlando & Osceola volunteer?
Habitat Orlando & Osceola works hard to create an environment that supports the diversity of all people. Habitat Orlando & Osceola recognizes that people work best when they know what is expected of them and, in turn, Habitat Orlando & Osceola expects volunteers to conduct themselves in a way that will protect the interests and safety of all Habitat staff, partner families, and volunteers.
Read more of our Volunteer Expectations.