Honor, celebrate and inspire the women in your life.  
Thank you for joining us virtually on March 8-12, 2021 for International Women Build Week. We celebrated with special content about our mission and its impact on women in our community.
Coronavirus impact on in-person builds
During the COVID-19 pandemic, Habitat for Humanity Orlando & Osceola's top priority is the health and safety of our staff, volunteers, partners and the people we serve. As such, Habitat has suspended in-person builds indefinitely. There are many other opportunities to support our mission during this time, such as donating, advocating, virtually volunteering, and sharing our homeownership program.
Watch: Women Build Home Celebration
The video premiered on March 11, 2021, and features:
• A home celebration with Shanna, a new Habitat homeowner
• Remarks from President & CEO Catherine Steck McManus and Women Build team leader Wendy Cowan of the Orlando Regional REALTOR® Association
• A look into our mission and its impact
And more!
Watch at right or on Facebook >>
March 8-12, 2021
It's International Women Build Week! Join us all week for virtual inspiration and community building on this page and our social media pages.
Take a look back at past Women Build events
Read inspiring stories of women succeeding in homeownership and in life
Talk about what Women Build means to you
Learn how you can help women achieve their dreams of homeownership
Watch the premiere of a special Women Build video below!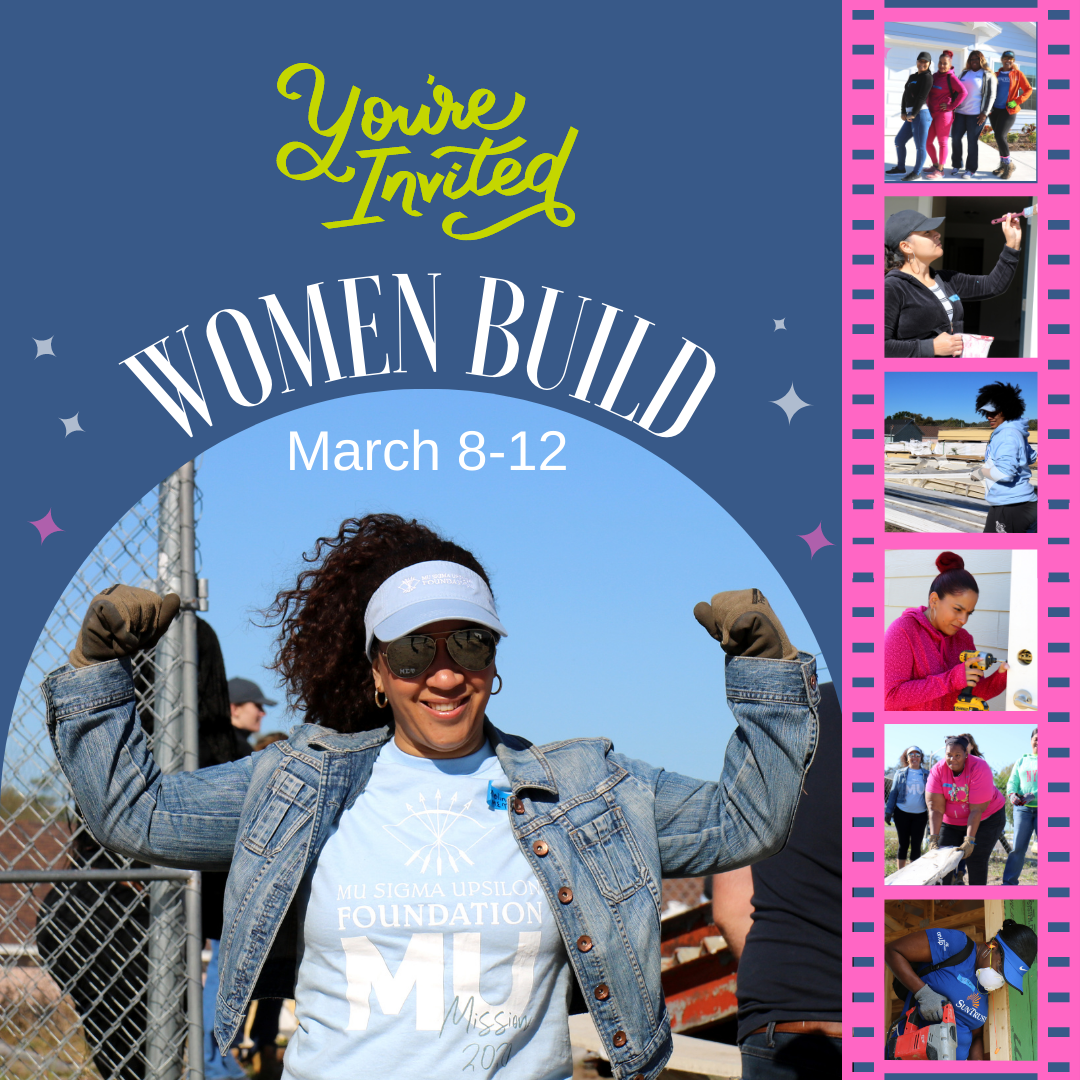 About This Year's Women Build
On International Women's Day, March 8, Habitat affiliates across the country and Lowe's will kick off more than 300 Women Build projects supporting women-led households across the United States, Canada, and India to drive awareness and address the need.
"I know Women Build may feel different this year when compared to hosting teams of women out on our build site – but the spirit and vision of Women Build remain the same," said Catherine Steck McManus, president and CEO of Habitat Orlando & Osceola. "The intention of this week is to empower women to help families build strength, stability and independence."
Meet Reyna, Featured Women Build Homeowner
Future Habitat homeowner Reyna's success is a wonderful example of what women are capable of achieving for themselves and their families when given the right tools.
Her home is currently under construction in Habitat for Humanity Greater Orlando & Osceola County's Juniper Bend community in South Apopka. She is still in disbelief that she's going to be able to purchase a brand-new home with an affordable mortgage.
"Never in a million years would I think with my income I would be able to afford a home — not a condo, but an actual house. With land. I can step outside and grow my vegetables and maybe have a couple fruit trees.
"I just can't wait."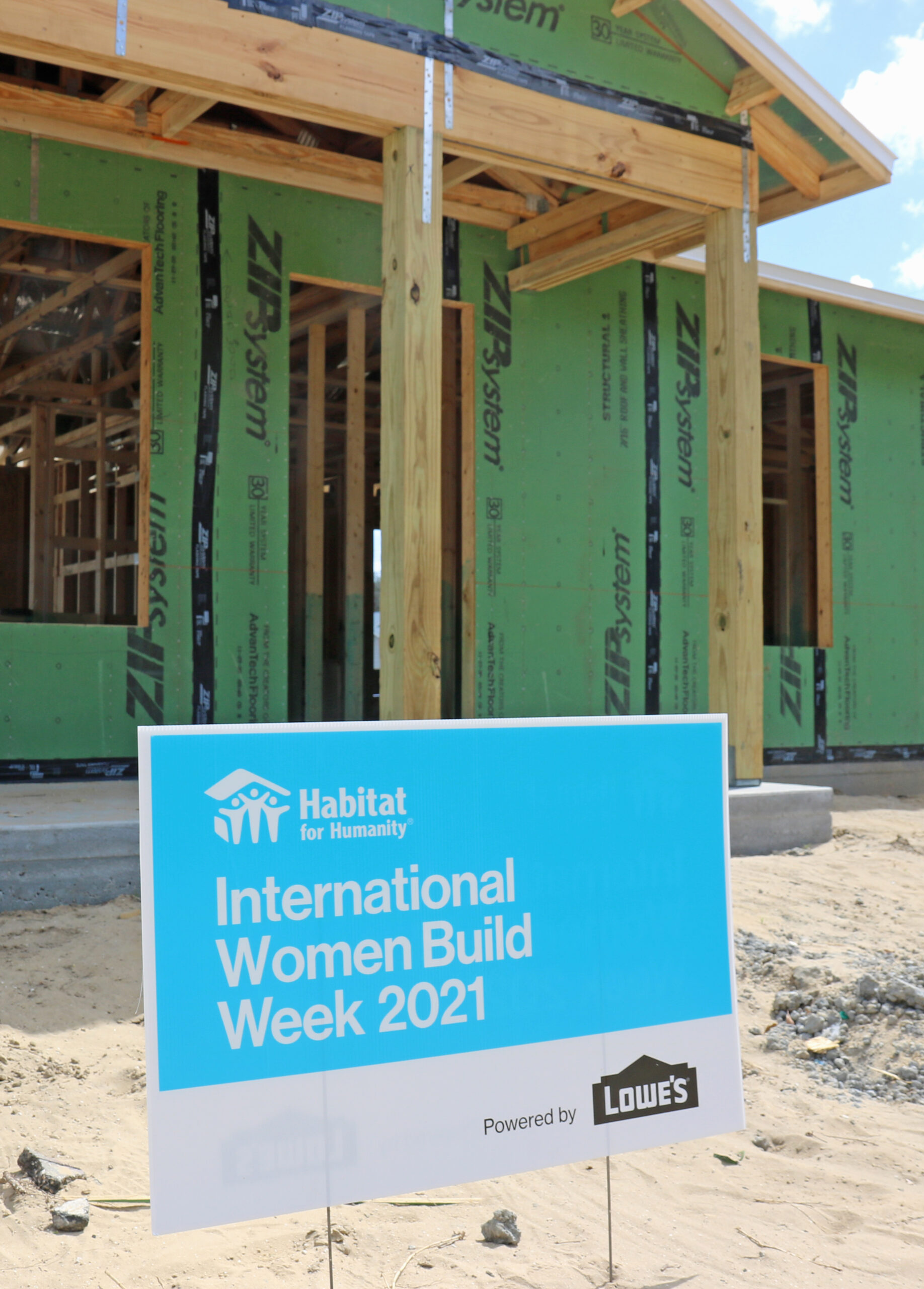 Take a Walk Down Memory Lane
Here are some of our favorite photos from the last four years of Women Build events. #BuildHer
Tell Us What Women Build Means to You
Your responses may be shared on this page, in email and social media posts.
Make a Donation in Honor of Women Build
Your financial support is needed now more than ever. Our programs are underwritten by donations from individuals, corporations foundations, and grants. This ensures that our homeowners pay an affordable mortgage, or no more than 30% of their monthly income.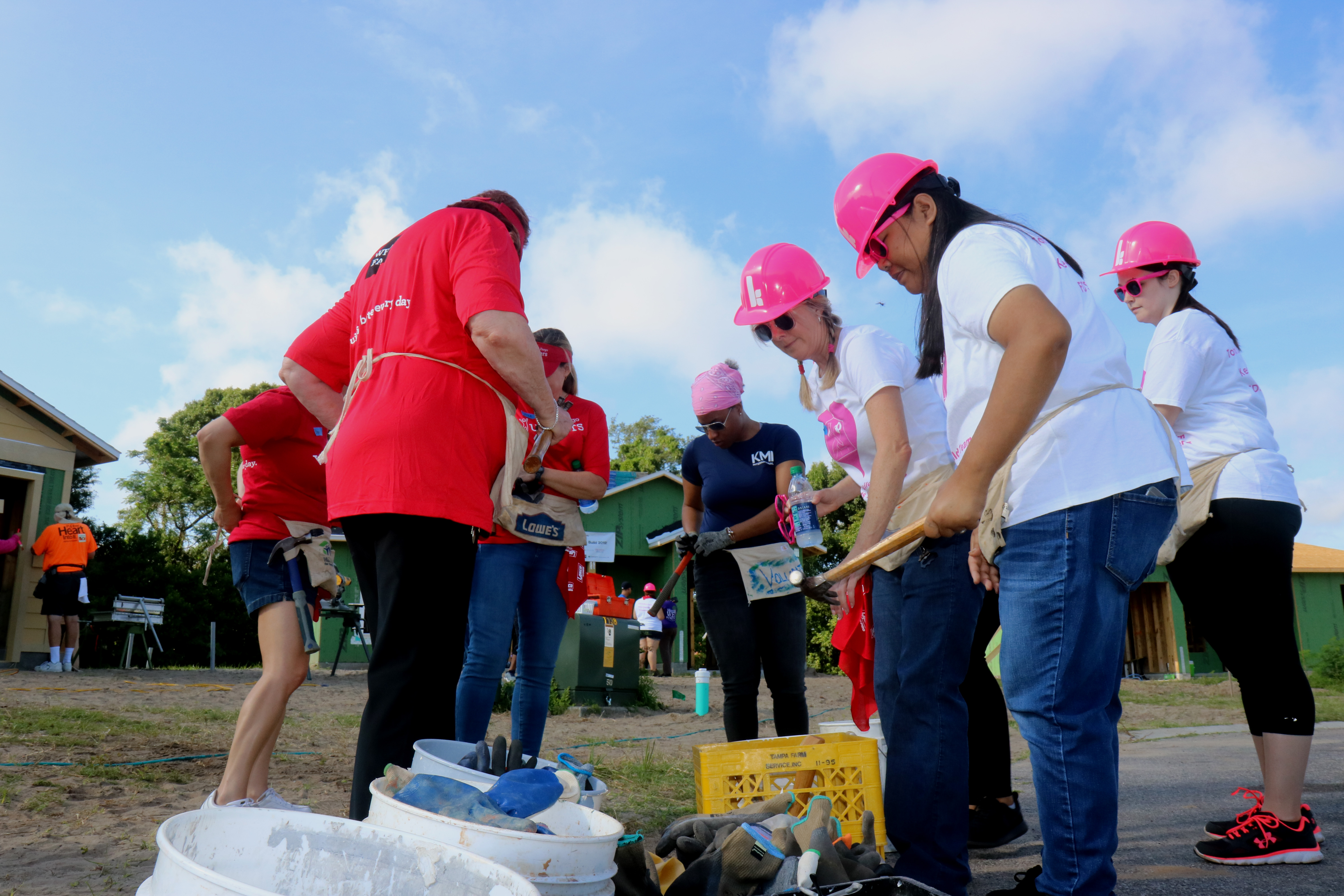 Join Habitat and Lowe's by using #BuildHer to advocate for housing affordability, promote virtual events, donate to support Habitat's work, and raise awareness of these critical issues. To learn more about International Women Build Week, visit habitat.org/womenbuild or follow #BuildHer on social media to share and view inspirational stories from around the world. 
Check out more advocacy opportunities and get information on how to contact your legislators directly: