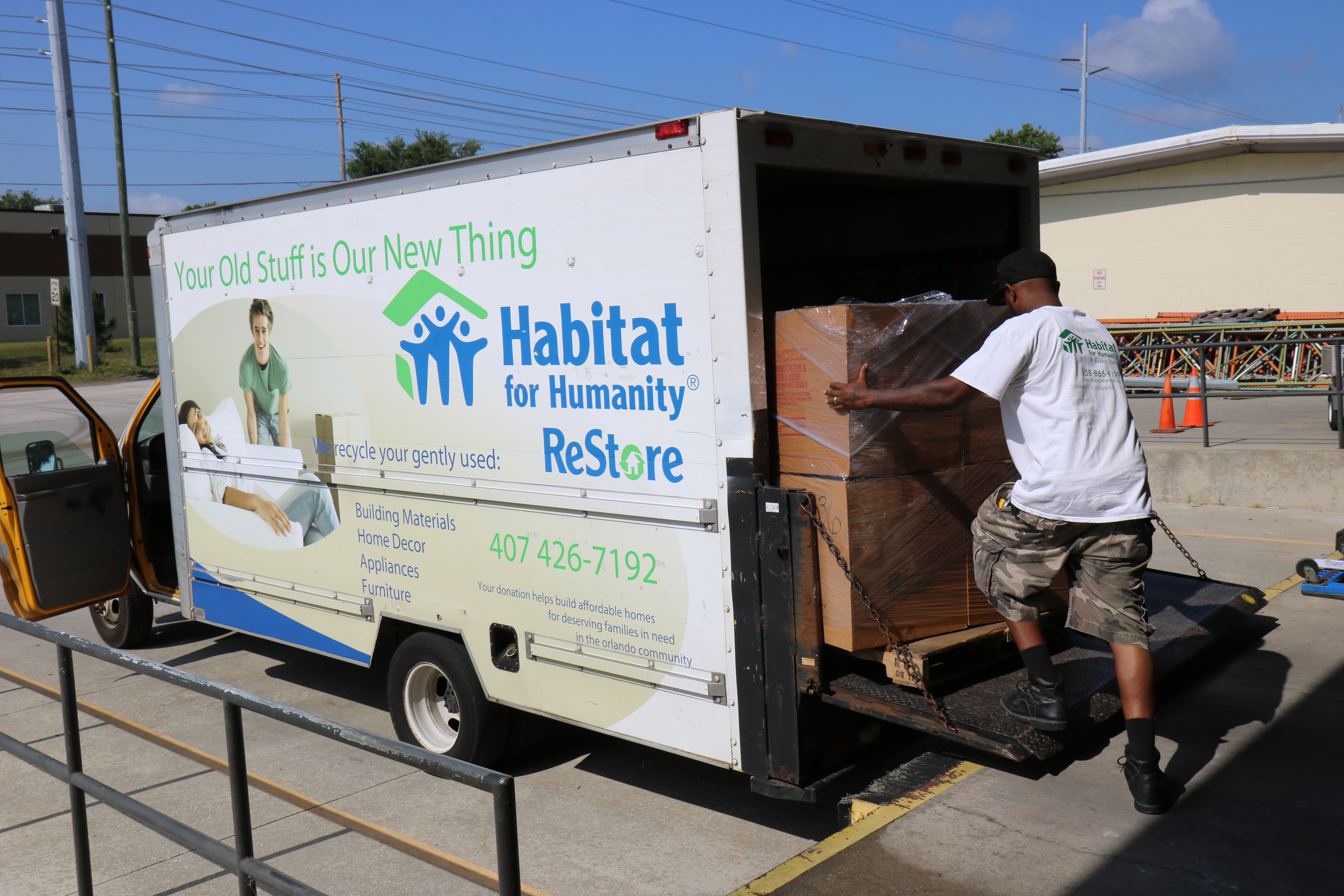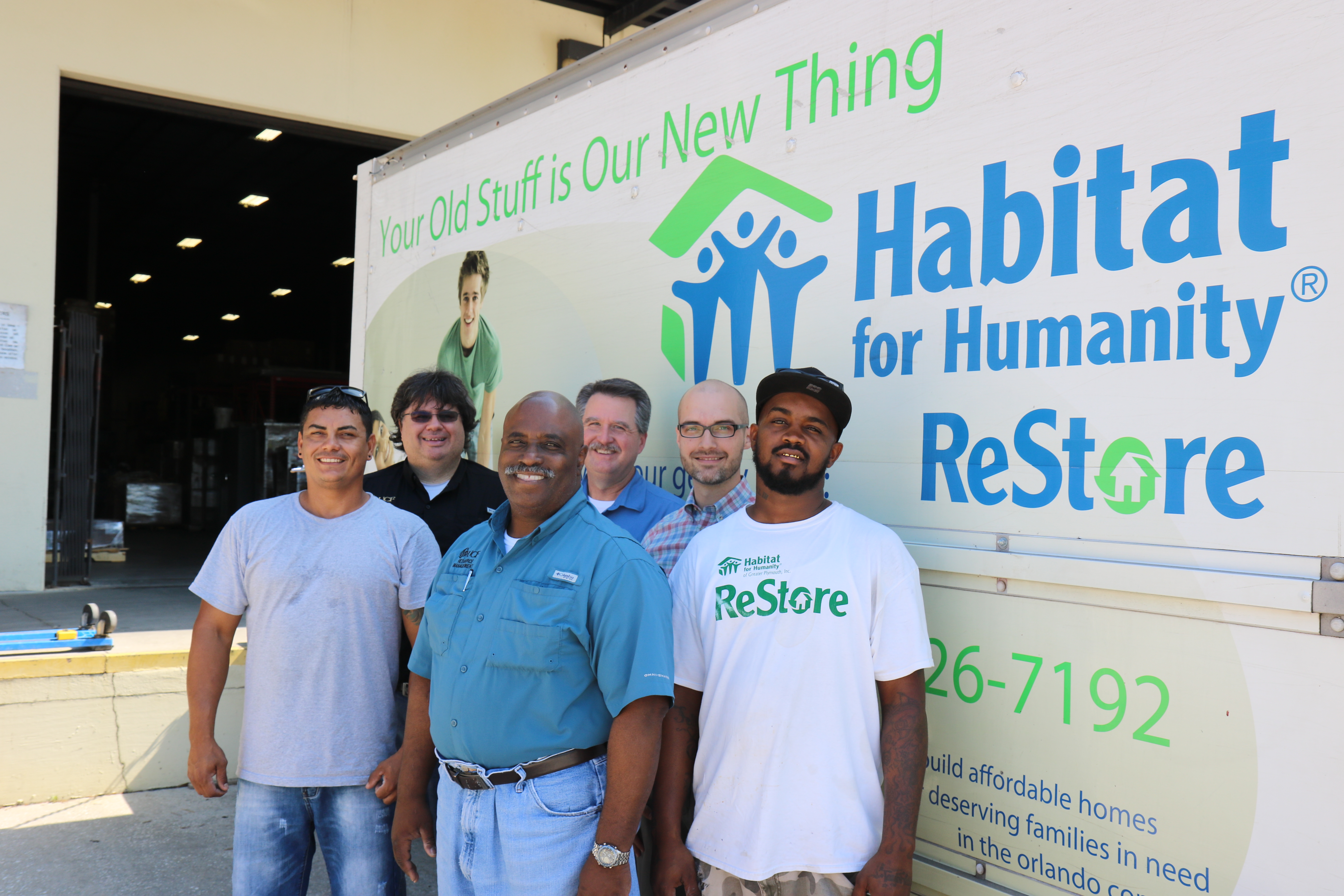 What do you do when you have a warehouse full of things that need a new home?
You call us for free pick up, of course!
Recently, the University of Central Florida's Surplus Property Team donated 40 pallets of building materials, lighting fixtures, office supplies and furniture to our ReStores.
"Working with the Habitat for Humanity of Greater Orlando Restores over the last several years has been especially rewarding for our team," says Joshua Haupt, facilities coordinator at UCF. "This relationship is so important to us, and we look forward to doing our part to make a difference in the Orlando community."
Each donation of gently used household goods and building materials is sold to the general public and used to fund our efforts to build decent and affordable housing in our community. That's why partnerships with our ReStores are integral to what we do at Habitat Greater Orlando.
To learn how you or your company can make a donation, contact Mimi Michels at 407-802-7387.