Did you know? On average, over 5,000 volunteers per year help Habitat for Humanity Greater Orlando & Osceola County build homes and revitalize neighborhoods in our community.
We have nothing but gratitude and admiration for each of the hard-working volunteers who donate their time and energy to the mission of helping everyone have a safe, decent and affordable place to live.
Curious what a morning spent in one of our neighborhoods-in-progress is like?  Here's a sneak peek at some of the major tasks our volunteers undertake on the build site each week. We hope it will inspire you to grab a friend or a team and come out to join us!
Raising walls 
If you've witnessed or participated in a wall-raising, you know that it is a transformational and even emotional task. To start the day with a foundation slab and head home having put up four walls is the kind of positive change that volunteering is all about. These volunteers spend the morning carrying walls, holding standing walls steady, or using power tools at the direction of our construction crew. It truly takes a village!
Raising trusses 
Raising trusses takes a lot of concentration, elbow grease, and focused teamwork. It's an incredible feeling to know that at the end of a day's work, a family will literally have a roof over their heads because of your hard work! This task is a tangible reminder of the empowerment bestowed through homeownership: safety, shelter, stability, belonging and so much more.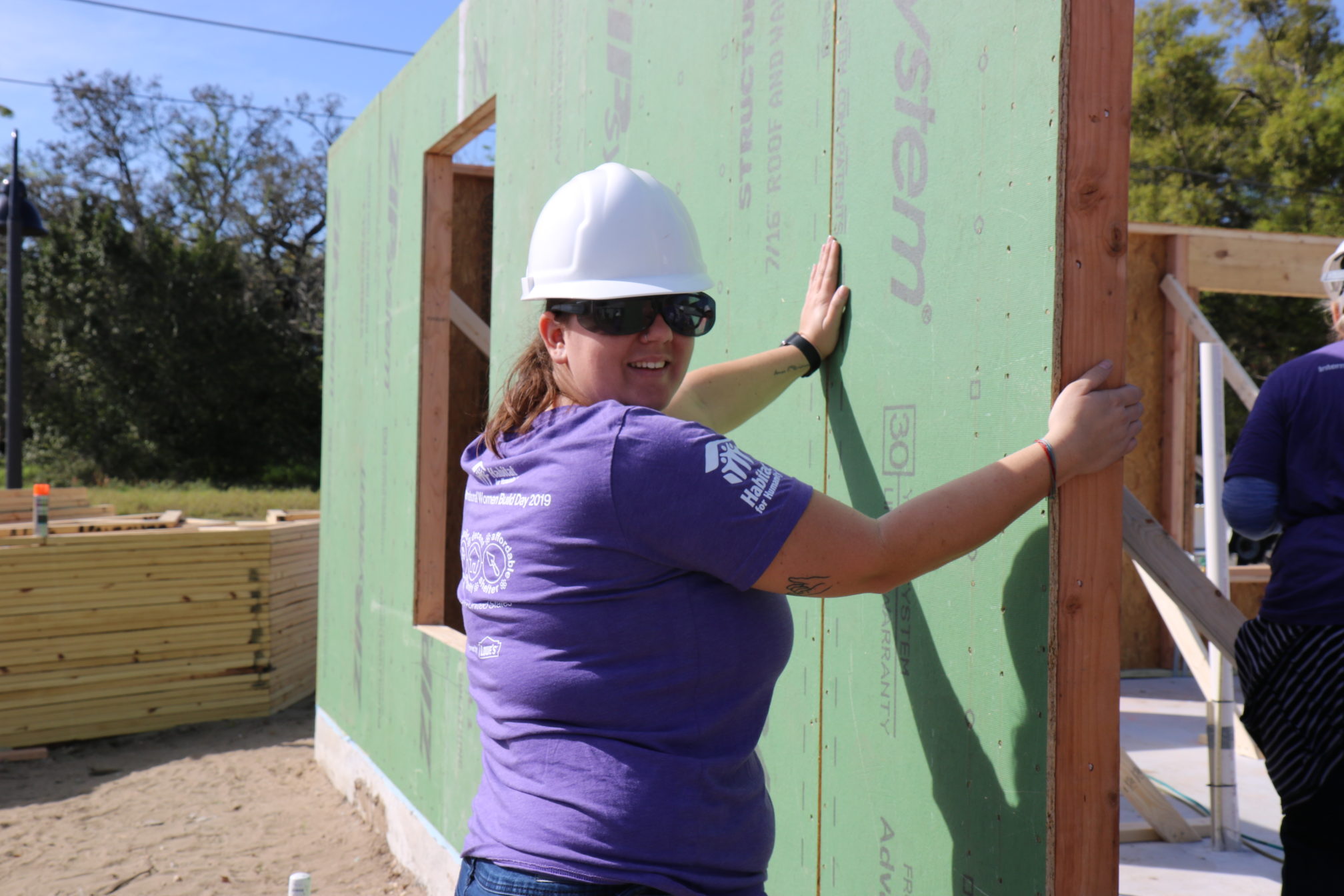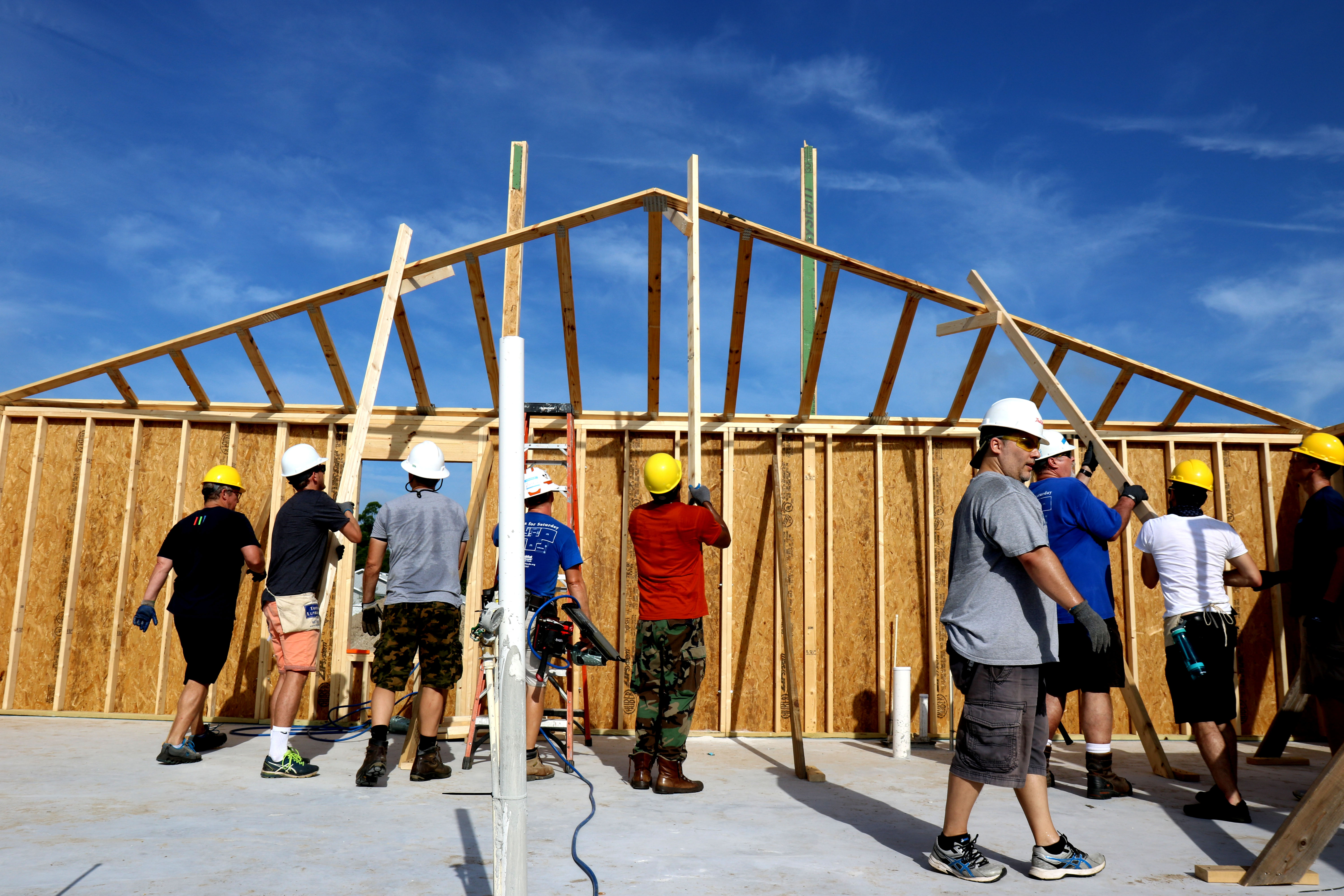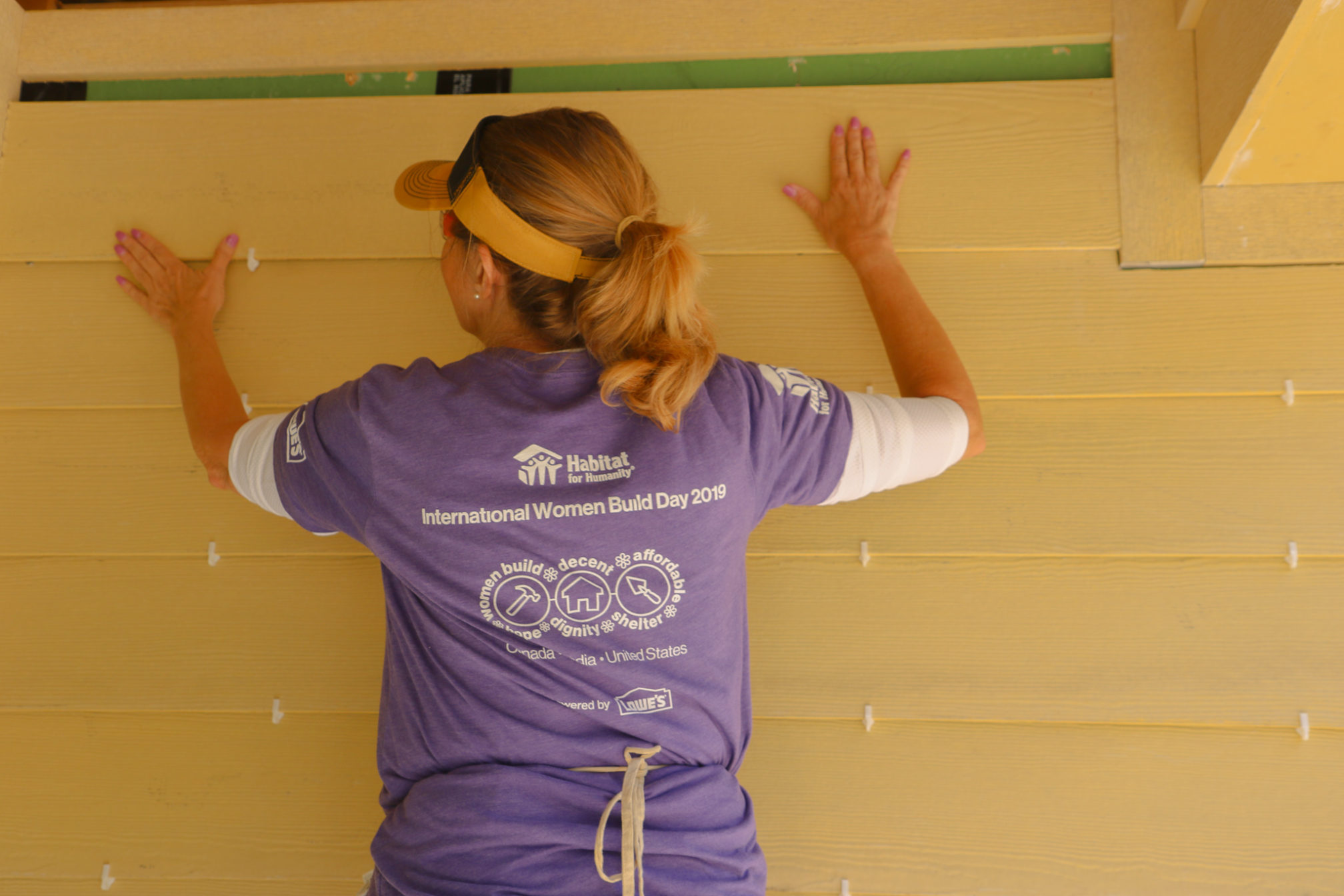 Installing siding 
As a former volunteer with Habitat Orlando & Osceola myself, this was one of my very favorite tasks. From using power tools to cut plywood, to using hooks and hammers to install the siding, this job has many parts and pieces. It's a fun and satisfying team task – and a great way to spend a Saturday morning!
Caulking 
This detail-oriented job reminds us that there are no small tasks on the build site. From filling nail holes to prep for painting, to weatherproofing windows, these volunteers help make our Habitat homes more safe, sound and secure down to the last seam.
Interior / exterior priming & painting 
From start to finish, there is plenty of painting to be done to make a Habitat house a home. Rolling, edging, detail work—you name it, our volunteers are taking it on. Volunteer painters make neighborhoods like Arbor Bend more vibrant and help revitalize homes in the Greater Malibu Groves community – one brushstroke at a time!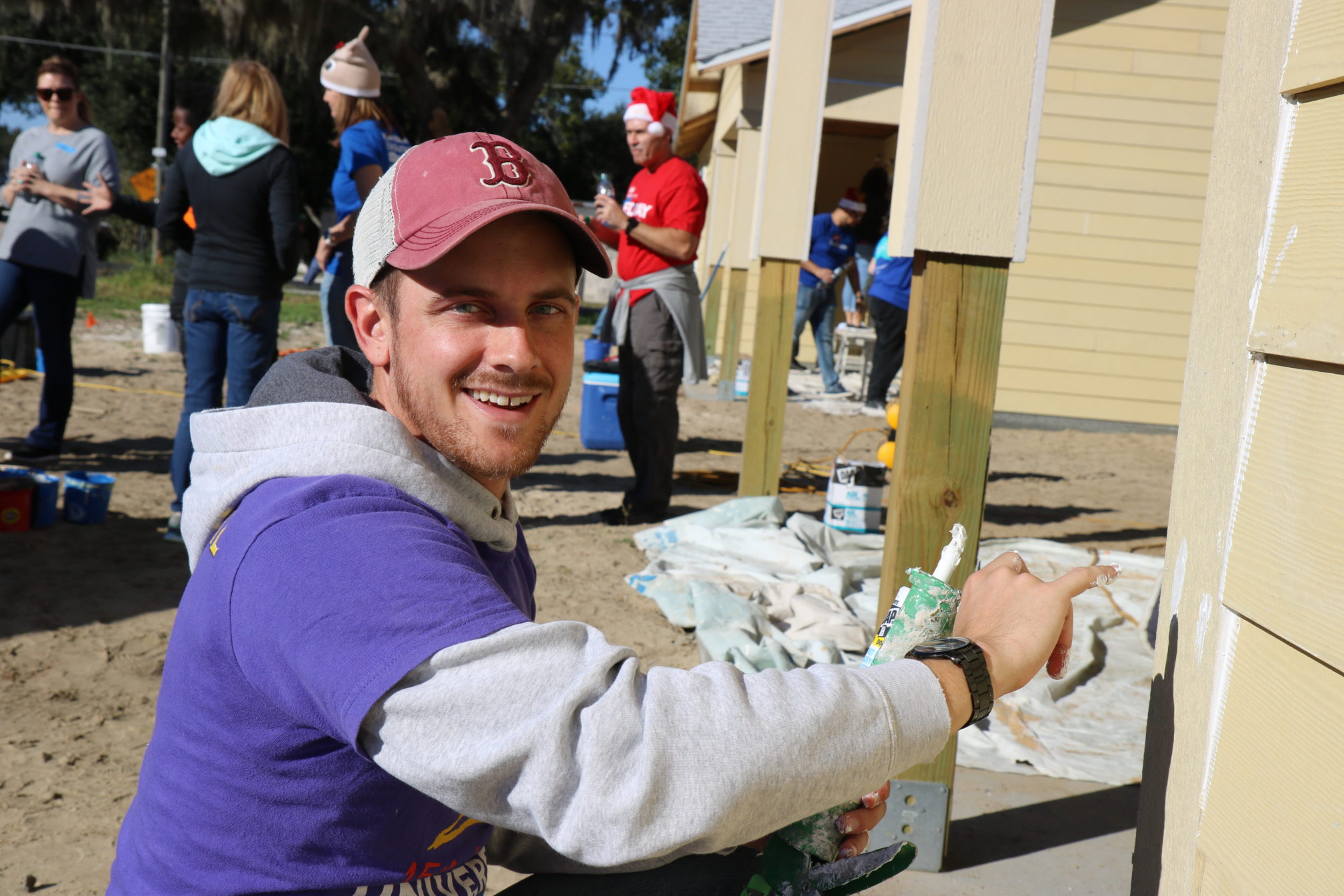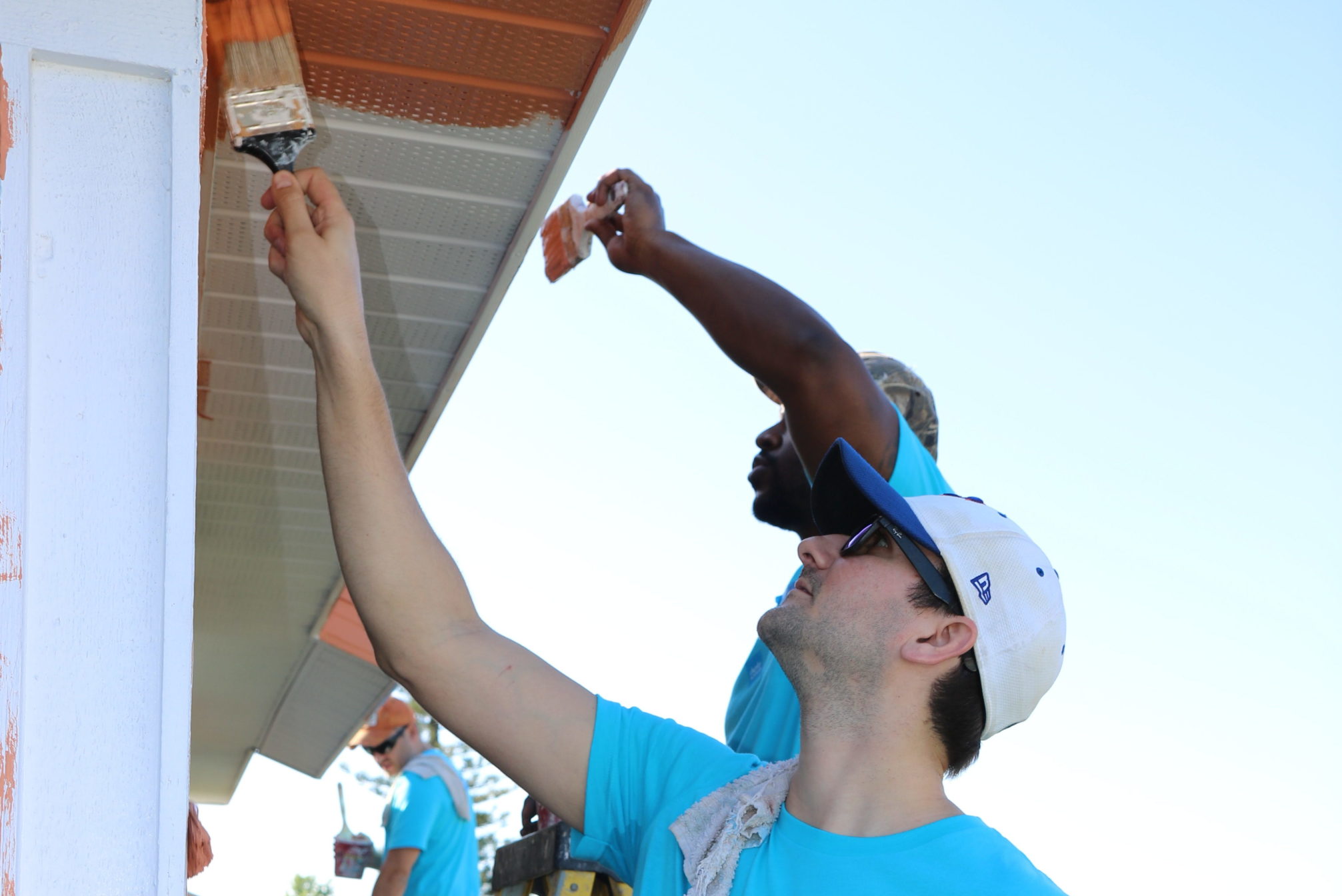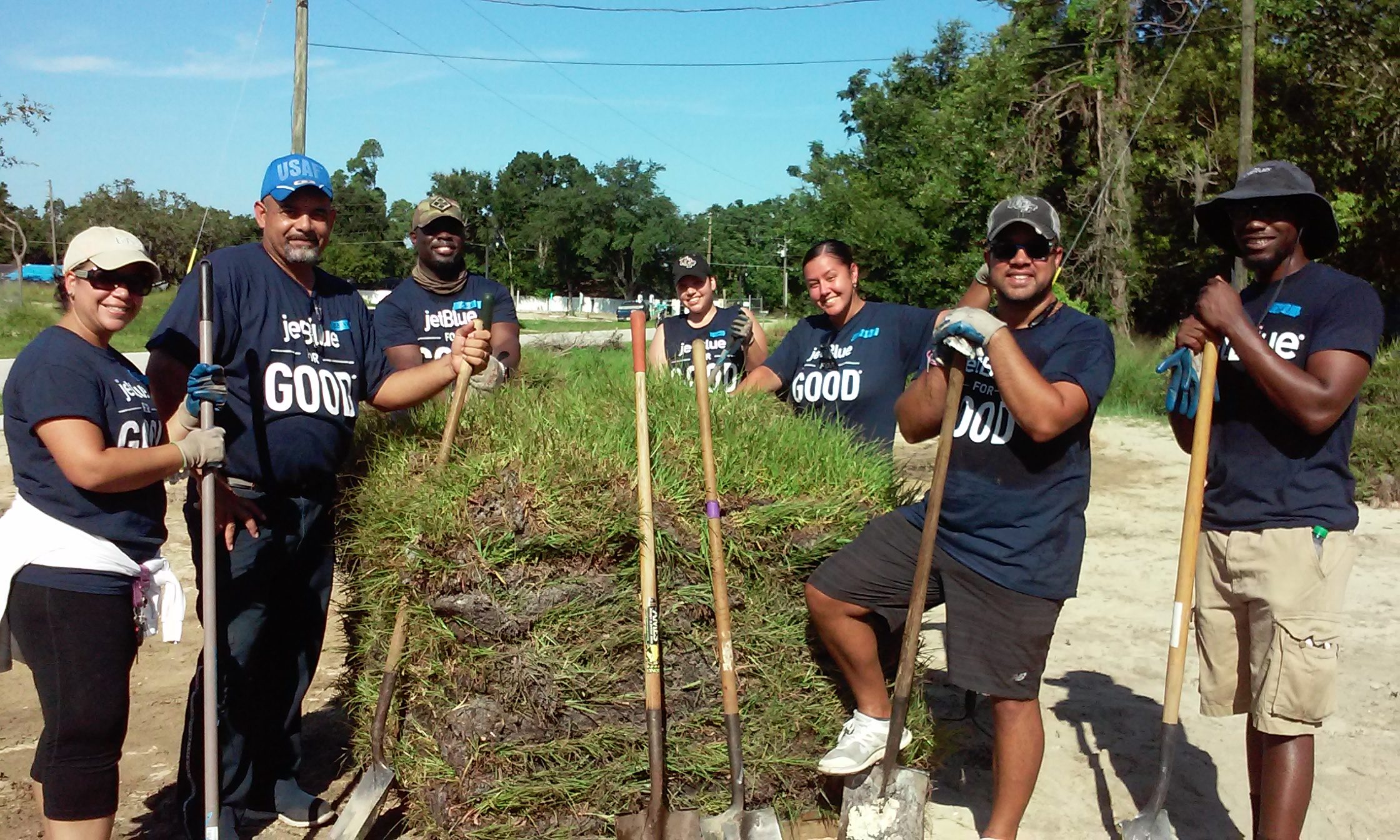 To learn more about our volunteer opportunities or to sign up to come individually or with a group, visit our Volunteers page. We hope you'll join us to be a part of building homes, revitalizing neighborhoods and strengthening communities!