It took about five months for future Habitat homeowner Schanell to go from having her homeownership application denied to getting the green light to purchase a brand-new house with an affordable mortgage from Habitat for Humanity Greater Orlando & Osceola County.
Her secret? After being denied for not meeting the credit score and income requirements, she joined Habitat's homeownership mentor program. The mentor program helps aspiring homeowners get approved to buy new, affordable Habitat houses by pairing those who come close to qualifying with community volunteers with financial expertise.
Habitat's mentors help aspiring homeowners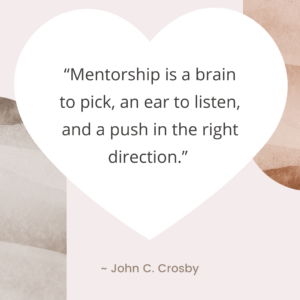 Mentors meet with their mentees to craft a Homebuyer Ready Plan to help them reduce debt, save money, and improve their credit score. Then they meet monthly to track the mentee's progress.
The program, which launched in August 2020, currently has 24 active volunteers who have helped more than a dozen aspiring homeowners become qualified through April. Habitat plans to expand the program to help more future homeowners become financially prepared to qualify to buy a home.
Currently, homeownership applicants must have at least a 640 credit score and a $33,600 annual household income to qualify to purchase a Habitat home. This ensures that they prepared for the responsibilities of homeownership, from paying a mortgage to maintaining their house.
A little guidance was key for Schanell
Schanell's mentor, Keith Lovett II, a financial coach in Orlando, worked out a plan to raise her credit score, which included paying off an old $200 cable bill and getting a student loan that she'd already paid removed from her credit report.
"He told me this is what you have to pay and you should be OK," Schanell said. "I finally got a bill paid off and my credit score went way up."
Her employer also increased her pay, which inched her over Habitat Orlando & Osceola's income criteria.
Keith says Schanell was easy to help, and so was another now-homeowner whom he mentored.
"I don't like taking the credit because both of them came into the program and they were ready," he said. "They used me for asking about credit and to get guidance. (Schanell) came in with the right mindset and right attitude."
Schanell, who closed on her home in December, said Keith and Habitat helped her to stay persistent in achieving her dream of homeownership.
She urged aspiring homeowners working toward qualifying to get a mentor and have patience. She said she's proof that hard work pays off.
"Stay persistent," she said. "I went from living in a homeless shelter to living in projects to living in my own Habitat home."
The homeownership mentor program is currently operating virtually due to the COVID-19 pandemic.
Learn more about becoming a mentor >>