Builder PCL Construction will build the couple's house in five days during February's Builders Blitz event
Daniel and Oriana's future home in Habitat for Humanity Greater Orlando & Osceola County's Silver Pines Pointe neighborhood will be a blessing for the newlyweds, but also a peaceful and safe place for their families and their neighbors.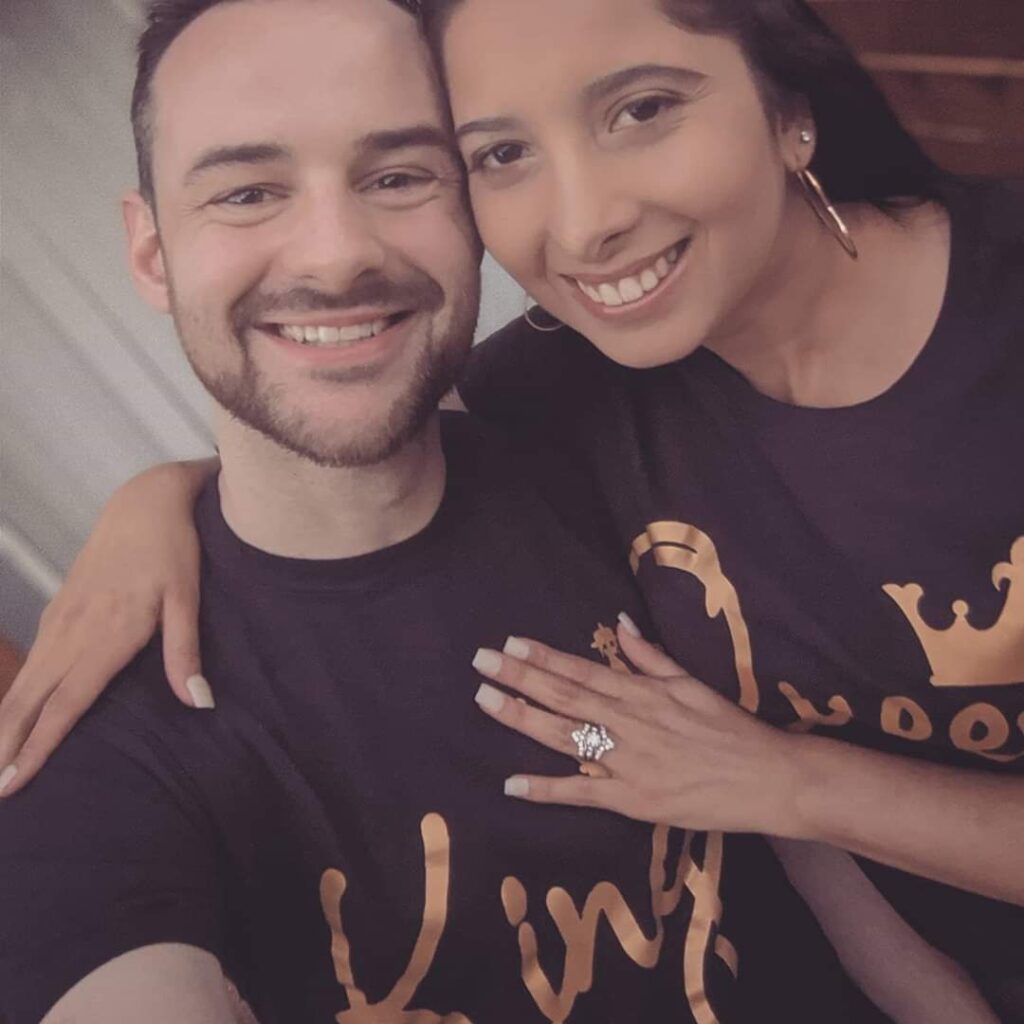 "A home is a place that not only blesses the family within, but the community it's around," Daniel said. "Home has always been like a lighthouse where you can come to find rest and peace but also to bring others to it for fellowship."
PCL Construction will donate the materials and time to build the newlywed's house in five days at February's Builders Blitz event. They are just one of five builders who will construct six homes the week of Feb. 7-11.
"It's pretty amazing," Daniel said about being a part of Builders Blitz. He and Oriana are excited to be on the build site as their home rises from a dirt lot and to thank their builder and contractors.
"They are planting in good soil," he said. "They are making a massive difference in our family's life and the community. It's something as close to a miracle as can be."
Starting their life together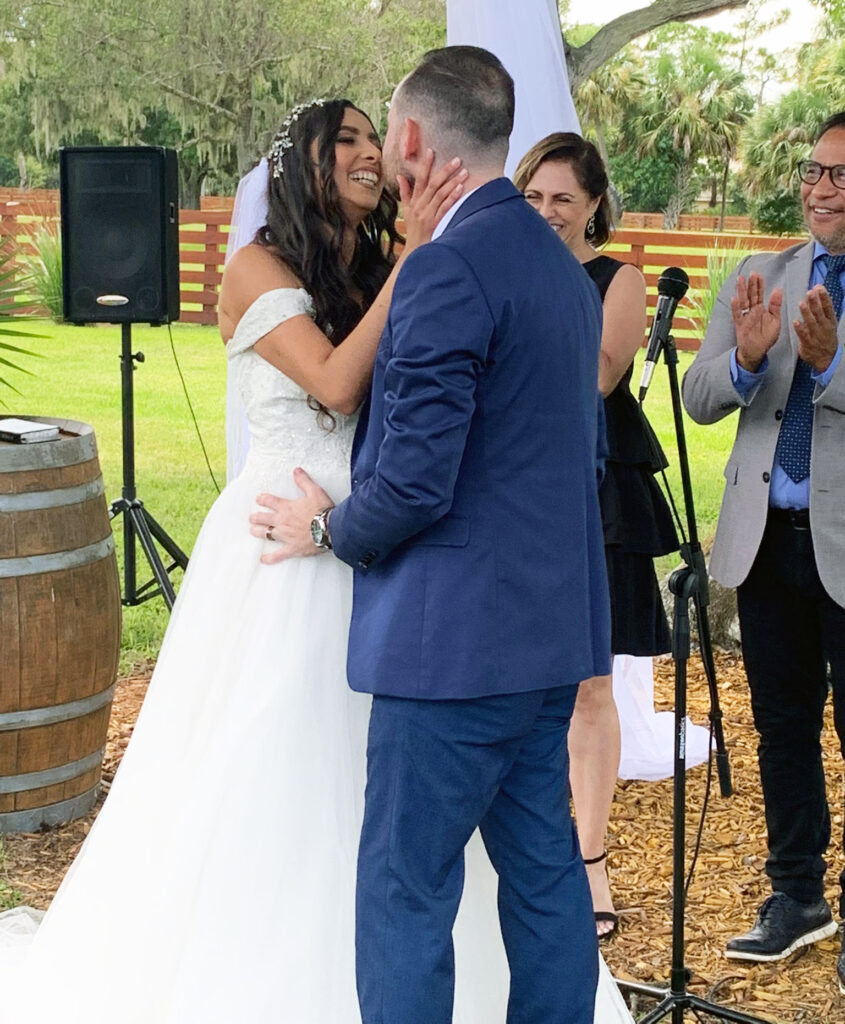 Daniel is a native Orlandoan. Oriana moved here about five years ago from her native Venezuela. The two met in 2019 on a dating app.
"Her English was not that good when we first met," he said. But having to do all of the translating helped them to become close.
Six months later, Daniel proposed and Oriana said yes. They planned to get married on March 28, 2020, but moved the date up a week as the COVID-19 pandemic and lockdowns swept the country.
"Our pastor married us and we were limited to 10 people," he said.
Shortly after getting married, Oriana lost her job due to the pandemic and their living situation was making her increasingly nervous.
"In these apartments, I do not feel safe," Oriana said. "Many people use drugs. I do not want to be in a place that does not feel protected. Soon I want to have children, and I want to be in a place that can feel calm."
Searching for a house amid a surging market
When they started looking for a home, they found a highly competitive pandemic market with surging home prices.
"Every home we liked was taken off the market in two to three hours," Daniel said.
He said they looked at over 300 homes online. By chance, they stumbled upon Habitat Orlando & Osceola's Arbor Bend community in South Apopka when they went to look at a duplex for sale.
"They were cute homes, starter homes," he said. "I didn't know what they were. They looked fairly new and then we found out it was Habitat for Humanity."
His mom had done a 5K charity run for Habitat a couple of years ago and she told him how the nonprofit helps families purchase affordable homes, he said. Then they found out that Habitat's Silver Pines Pointe community in Orlando was close to where his parents live.
"I really felt God's hand," he said.
Looking to the future
They were able to secure a Dogwood model – a 1,500 square foot open floorplan with three bedrooms and two bathrooms, perfect for their family to grow into.
"My wife is Spanish, so one child is not an option," Daniel said with a laugh.
They hope to instill in their future children that homeownership was not something they did on their own.
"Something we both believe is that God has moved on our behalf. It's a testimony for our kids to know that when you think you can't do something or don't deserve something, it's not based on capability but based on the kindness of others to give you a chance," he said.
They will close on their home in spring 2022 and look forward to making it a welcoming light in a sometimes-dark world.
"A home is tranquility, love, security, freedom, family, protection, and generosity," Oriana said.
Learn more about Builders Blitz and read more homeowner stories >>
________________________________________
Apply for Homeownership: Habitat Orlando & Osceola offers energy-efficient three- or four-bedroom homes, customizable options and affordable mortgages. Learn more and apply >>
Support Us: You can help more local families experience the peace and freedom of owning an affordable home. When you donate to Habitat Orlando & Osceola, every dollar helps us build homes and work toward a world where everyone has a safe and affordable place to live. You can impact lives through homeownership; please give today.