Patricia had a lengthy to-do list when she first became a Habitat for Humanity Greater Orlando & Osceola County homeowner. The mother of two sons had a full-time job in addition to the standard homeownership requirements: sweat equity and classes.
But she soon added an additional goal. Patricia wanted to be a Builders Blitz homeowner too.
Patricia got her wish in February 2019. During the annual event, four local builders constructed four houses, including Patricia's home, in just five days. PCL Construction, along with its subcontractors and vendors, donated the cost of building Patricia's home.
"To see the walls go up one by one, to see the drywall…words cannot explain it," Patricia said of the event.
Mostly, Patricia wished she was "hammering away" at the event. She enjoyed completing her sweat equity working on Habitat Orlando & Osceola construction sites beforehand. She sent her father, who is a handyman, photos of her work.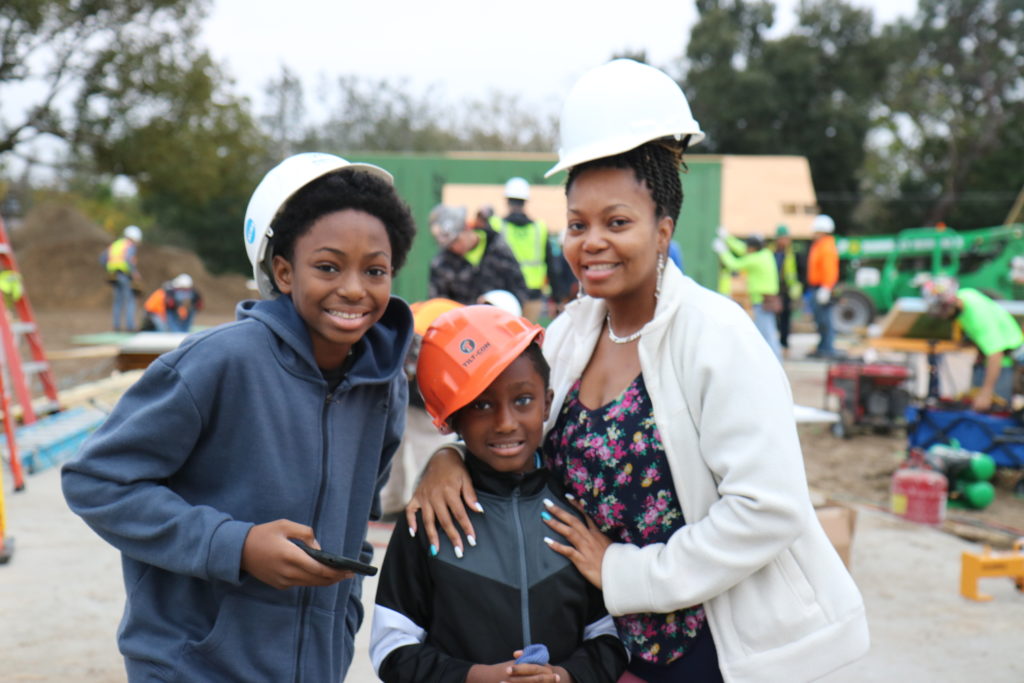 "Not many people can say 'I built a house,'" Patricia said with a laugh.
She also loved getting to know her future neighbors while volunteering.
"I worked with them, got to know them," Patricia said. "They're just like me – they work hard for what they got."
The family has lived in their home for about a month now. Patricia is adjusting to certain things – lawncare and home maintenance – being on her plate now.
Still, Patricia, 13-year-old Devonte and 7-year-old Devion, are enjoying their home. "The boys don't always want to leave," Patricia said. Devonte recently made a no-bake cheesecake in their new kitchen.
"I sat there and watched him – he used the mixer," Patricia said. "It was a sight to see."
There's security in owning your own home, Patricia said. She doesn't have to worry about the ever-changing rental market.
Patricia appreciated that there were no surprises working with Habitat. She knew she could afford the mortgage for her new Habitat home.
"Habitat works with you," Patricia said. "They're hand in hand with you. They're part of my family now."