In 2020, Williams Company decided to "go big" with its 25-year relationship with Habitat for Humanity Greater Orlando & Osceola County – and build their first home for a Habitat family.
The company and its subcontractors didn't simply donate the time, funds and resources to build a home; however, the crew also constructed the home in two weeks.
Home for the Holidays 2020 completed a home for Habitat family Dominique, Venessa and their three children. In 2021, Williams returned to build Shuprina and family's home. In 2022, Ebony and her family will benefit from this generous donation of time, materials, and labor.
"We are honored to provide families an opportunity to own a home and contribute our professional talents to help build these homes," said Matt Olberding, Vice President of Operations for Williams Company. "It takes the support of many companies to build a home, and we are fortunate to have dependable subcontractors and vendors that share common philanthropic goals."
Olberding called the project a blast from start to finish. Williams Company started the 2020 build with 30 of its employee-owners working as a team to frame and erect the walls. Everyone involved enjoyed their time onsite to build this house. Projects like this help strengthen a team,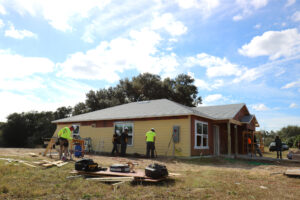 Olberding said.
"This experience has brought many of our employee-owners closer as friends, in addition to colleagues," he added. "I'm confident that everyone involved has told their family and friends that they are part of building a home for a family in need. And that they did it in only two weeks. Building this home has been a fantastic experience, and we are all so happy we did it."
Since its inception 100 years ago, Williams Company has made community and charity a priority. "When you volunteer or donate, it lifts your spirit, and doing this with the people you work with has a tremendous positive impact on how our employee-owners view our company and its goals," Olberding said. "It helps us live our brand."
Williams Company and Habitat Orlando & Osceola both value their people, clients, and communities. "It is a privilege to work alongside an organization that is passionate about our community and the people who live here," he said.
Learn more about Home for the Holidays and ProBuilds here.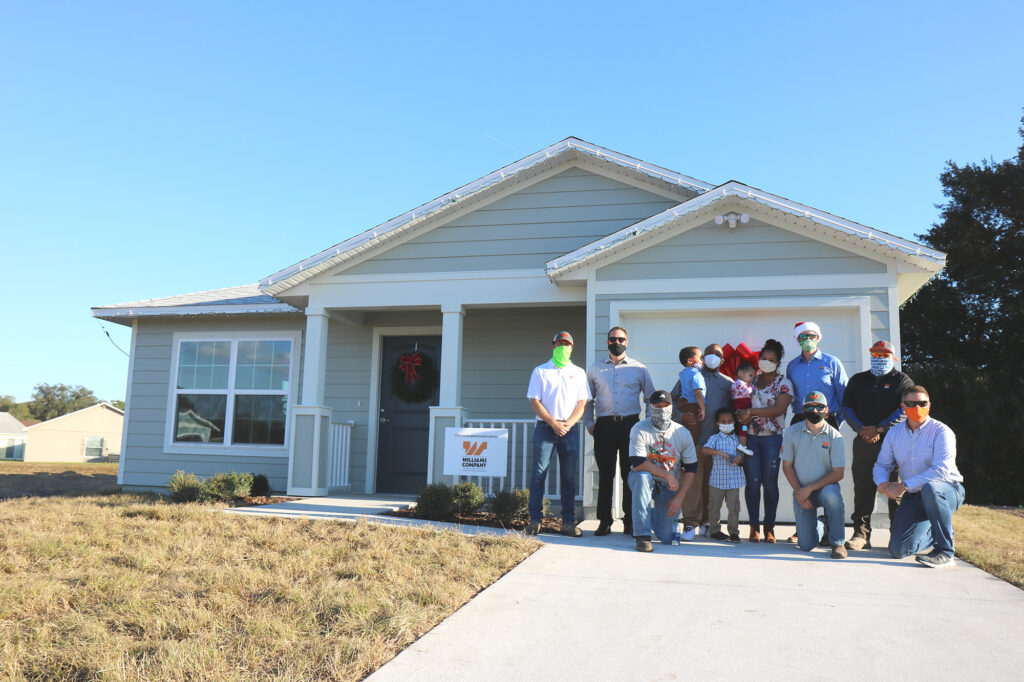 ---
You can help more local families experience the peace and freedom of owning an affordable home. When you donate to Habitat Orlando & Osceola, every dollar helps us build homes and work toward a world where everyone has a safe and affordable place to live. You can bring hope home through homeownership; please give today.