With a whirl from a blender powered by a bicycle, the Greater Malibu Groves Wellness Celebration opened to the Ivey Lane Elementary School cafeteria packed with community members on May 16.
Habitat for Humanity Greater Orlando & Osceola County organized the event with partners the City of Orlando, Community Health Centers, Healthcare Access Alliance, Hebni Nutrition, Ivey Lane Elementary School, Orange Blossom Family Health, Second Harvest Food Bank of Central Florida, and the Greater Malibu Groves Community Conversation.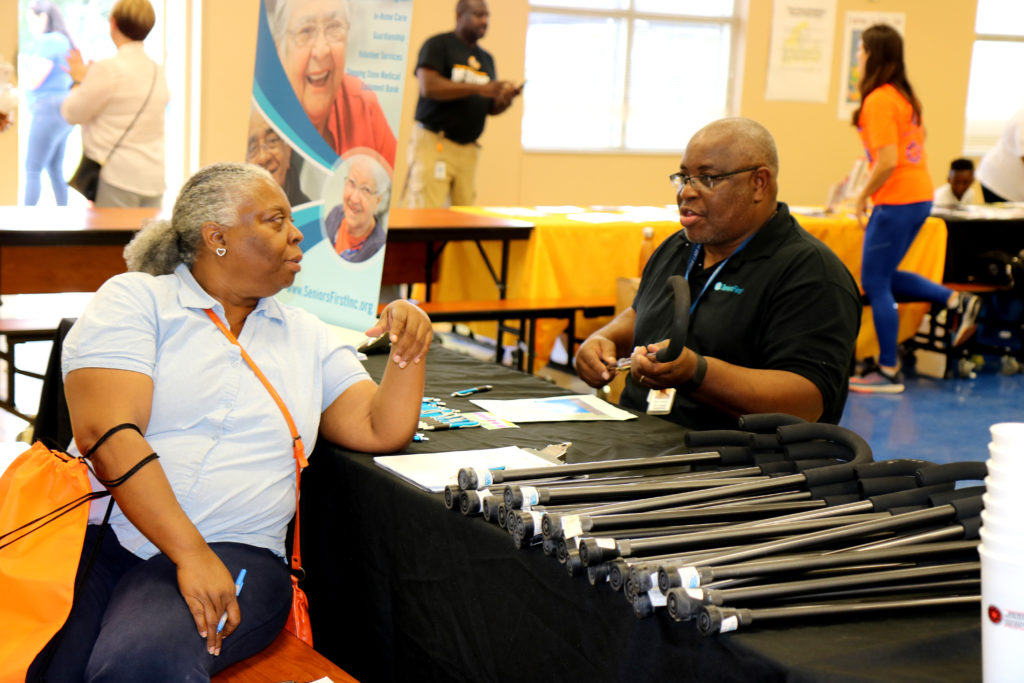 The Wellness Celebration was geared to promoting healthy lifestyle choices within the community.
"Our goal was to come together as a community to spread the message that there is support in our neighborhoods," said Ana Jesselli, Habitat Orlando & Osceola's community development manager. "We wanted to bring awareness to those who may not have known of the resources available to them in the community."
The fair was attended by local groups who brought health insurance information and resources, offered classes, and encouraged the community to make healthy choices.
Some highlights included an "Ask a Doctor" segment that allowed community members to ask their most probing questions to a clinician. Health screenings made it possible for attendees to check their blood pressure, body mass index, glucose levels, brain health, and HIV/STI status.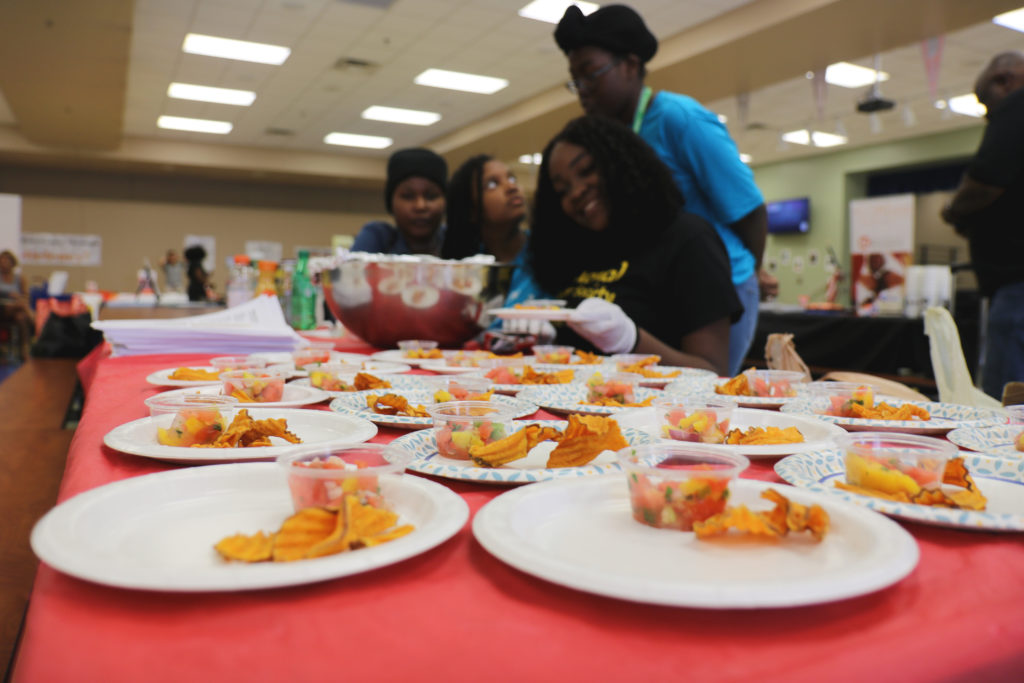 Healthy foods were also available – from a spicy salsa paired with sweet potato chips to a free meal of wraps and fruit for attendees who visited 10 of the local organizations in attendance.
Hebni Nutrition Consultants made smoothies right in front of attendees with the special blender mentioned above, while Second Harvest Food Bank of Central Florida supplied attendees with complimentary watermelons, potatoes, and other fresh produce.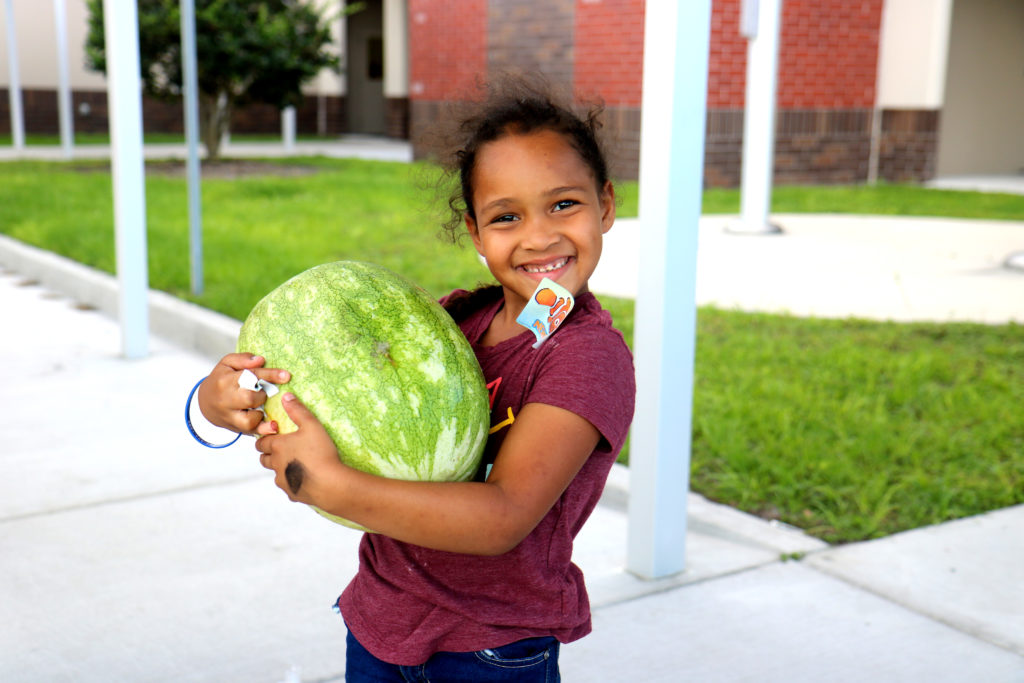 Attendees didn't miss their daily exercise with options to take an aerobics and/or AfroZumba class – or watch a fun boxing demonstration from Harris Boxing Gym.
Community volunteers – including three Habitat Orlando & Osceola future homeowners – helped make the event possible, along with ten Habitat staff members.
"There will be one next year and it will be even better," Jesselli said.